An Early Retirement Investor's
Dream Come True!
Want to know How to Retire Early And Rich?
It's easy . . . .
Become an early retirement investor and enjoy the fruits of your investments.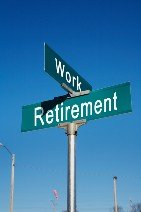 Wouldn't it be great if:
1. YOU could decide when to retire

2. YOU could choose to retire on your
terms, and not when your employer or
the government decide you must stop
working

3. YOU had enough money and other
financial assets to enjoy an early
retirement at age 60, 57, 55 or even 50.
For most of us retirement is a scary thought
Whether you're looking forward to retirement with enthusiasm or nervousness, as long as you start your retirement planning as early as possible you may well be able to afford to retire earlier and much more comfortable than you think.
At different times in your life there may be lifestyle and work adjustments that can be made. Different types of investments need to be considered in order to assist you in building up a large enough income producing retirement portfolio. Different investment strategies need to be considered in order to maximise total returns. Different investment vehicles need to be considered in order to lessen or even minimise taxes, and much more.
It's important to realise that it will take time and effort to gather the right type of knowledge and to have the discipline to act upon it in order to build enough wealth and retire in relative comfort. However, the longer you wait, the longer you will have to work in order to have a comfortable retirement.
Once you realise that the majority of wealth is created from investment income rather than savings or employment income, it makes sense to become an early retirement investor and focus on investing in dividend paying shares rather than working more.
So, let's get started
Even if you are still relatively young, say in your early 20's, you can still become an early retirement investor. You can't start early enough! The key thing is to start your retirement planning as soon as possible, which means reading, learning and acting Now.
Ultimately, it all boils down to getting the facts and then having the discipline to put your knowledge to work.
Dividend Income Investor.com
Our sister website Dividend Income Investor.com goes one step further focusing on sound stock selection combined with the ability to recognise value, using dividend yields in order to identify shares which are historically undervalued or overvalued.
As a subscriber you benefit from the outcome of our in-depth investment research process summarised concisely in our Dividend Income Reports, and accessible exclusively to our subscribers. Click here for a Sample Issue.
As a subscriber you have exclusive access to our Dividend Income Portfolio which shows you what we buy, when we buy, and, when and what we sell in our own real-money £76,000+ portfolio.
Currently we are running a number of subscription offers in order for you to try out our Premium Content. Interested in learning more, CLICK HERE to find out how to build a dividend income portfolio.
Back to basics . . .
I'll do my bit and provide you with specific information to assist you to become an early retirement investor, including:
And All in Plain English
Whilst I am NOT providing any financial or investment advice, I trust that you'll act on the information that suits your needs the best and before long you will be on your way to becoming a successful early retirement investor, building your savings and investments.
Start Your Journey Here to become an Early Retirement Investor
.
Introducing Dividend Income Investor.com
Not every dividend paying share is going to be a winner.
Join us as we uncover undervalued high yielding shares.
CLICK HERE to find out more
Europe in default? How to protect yourself with historically undervalued companies paying dividends?
Early Retirement Investor's Dividend Alerts for shares and dividend updates and prospects
Why nuclear power is going to be the catalist for huge investment returns from uranium miners
At Early Retirement Investor News, we will update you on new pages and the introduction of new products or services.
Disaster is going to hit us if we end up with a hung parliament 2010. How will it effect you? What to do next?
Your State Pension entitlements are getting worse, How to retire in relative comfort?
Company pension plan benefits may be reduced by 25 percent. What to do next?
Who is going to pay for elderly care. You the taxpayer? Find out here.
Instead of searching for higher savings account interest rates, consider opting for increasing dividend income instead.
Capital gains tax increase but only for higher rate taxpayers
Free investment guides
An explanation on where you are in your own financial life cycle.
Develop your own wealth building plan using our wealth building tips to secure financial freedom and an early and richer retirement.
Investing in shares is based on three popular investment strategies. At Early Retirement Investor we focus on income investing.
How a tax free ISA can help you accumulate a multi-million pound, income generating, share portfolio and retire earlier.
Us the beginners guide to investing in historically undervalued dividend paying companies to build wealth and retire earlier.
Start investing for retirement! The majority of wealth is created from investment income rather than employment income.
Use one of our retirement calculators to quickly find how much you need to save for a comfortable retirement.
Over the long term higher inflation can destroy your retirement capital. What to do next?
How are inflation and interest rates eroding your long term savings and retirement plans?
Will you be spending less and retire in comfort? Or, retiring in comfort and spending more?
Arranging life insurance should not be viewed as taking a more cautious and less optimistic view of life but rather as a way of hedging your bets
What are dividends? Your ticket to future wealth and an early retirement.
How to find solid companies paying rising dividends?
Early Retirement Investor is a big fan of reinvesting dividends. By reinvesting back into more high dividend stocks, time and compounding work in investors' favour.
Overview of UK companies with a 7 to 10 year dividend history
Write-up on Aviva Plc, recent and current dividend history, new dividend policy and near term dividend intentions
Details on British American Tobacco dividend updates and near term dividend intentions
Details on National Grid dividend updates and near term dividend intentions
Details on pearson dividend updates and near term dividend intentions
Details on Scottish and Southern Energy dividend updates and near term dividend intentions
Details on Tesco dividend updates and near term dividend intentions
Details on Vodafone near term dividend intentions
Early Retirement Investor's recommended `investment resources and links for savers, investors and retirees
An investment newsletter from Dividend-Income Investor.com dedicated to sustainable dividend paying companies
Order your investment books from Early Retirement Investor. Learn from already successful investors who will share with you their best "how to" investment strategies and techniques.
An Investor sharing his experiences on his way to a rich and early retirement using common sense investment strategies.
IMPORTANT NOTICE FOR SITE VISITORS
Contact Early Retirement Investor
Market Vectors Nuclear Energy ETF ("NLR") tracks the performance of companies operating in the fields of uranium mining or processing and nuclear energy
Kalahari Minerals substantial minority shareholding in Extract Resources offers investors exposure to one of the most significant uranium deposit discoveries in the world in the last 10 years.
Tax free ISA income does not count towards the age related tax allowance. Everybody should have a retirement ISA in place at retirement age.
SSE New Dividend Targets 2010 - 2013: annual above inflation dividend increases to be maintained
Dividend Alerts issue 5: a publication from Early Retirement Investor.com
UK dividend payments from listed companies improved during third quarter 2010. Have we turned the corner?
Global X Uranium ETF tracks the performance of the Solactive Global Uranium Index which include a relatively small number of uranium miners
Dividend Alerts issue 7: a publication from Early Retirement Investor.com
Dividend Alerts issue 8: a publication from Early Retirement Investor.com
Follow the state of the market with regards to UK dividends in our quarterly Dividend Monitor reports
Join our affiliate program - Earn £18.00 – £28.00 per sale - Lifetime commissions on renewals
Why a Junior ISA is a great tool to secure the future financial welfare of children
Dividend Alerts May 2012 - Dividend results and prospects - FTSE100 down
Fill in the Dividend Alerts Reader Survey 2012 so we can better understand and meet your information needs
Dividend Alerts Archive - resource to recent editions of our newsletter
Early Retirement Investor.com Cookie consent policy
W shaped recession is on its way. Final leg down in double dip recession in sight. Will you benefit from the recovery?
Would you like to share your knowledge about early retirement investor? Great, find out how you can submit your story or tip here.